Looking at China's carbon-neutral goals by 2060, it's evident that these efforts will require massive investments into science and innovation. With renewable energy as the main focus, China commits to lowering its industrial and supply chain carbon footprint.

As a result, companies around the globe are looking to buy fresh, clean energy in China to achieve their net-zero goals. And although the country has laid out the groundwork for developing renewable energy, there are still some challenges to overcome.
Growing Demand for Renewable Electricity
The corporate demand for renewable electricity is growing, so achieving RE100 goals (100% renewable energy) is critical. The global initiative works to make the most influential companies in the world entirely powered by renewable energy. Until now, more than 300 companies such as Unilever, Google, Apple, and H&M have joined RE100. These companies are working on powering their operations with 100 percent renewables.

So what are the options and obstacles for multinational companies procuring carbon-free energy in China? First, look at China's regulations and clean power options to reach RE100. Since the country is one of the most impactful markets in the world, it has some challenges to overcome.
The Current Landscape and RE100 Options in China
Looking at the RE100 report, you will learn that while there are several options, not each is mature and practical. However, the three possibilities stick out. To source renewable energy in China, companies can investigate these three methods:
Self-generation
Power Purchase Agreement
Green Electricity Certificate
Companies have several methods regarding their RE100 goals in China. Those methods include on-site generation of renewable electricity, which is the most mature way. However, reaching 100 percent of renewable consumption in China is challenging.
On-site projects
The on-site projects in China are typically solar and mainly the basis for transformation to renewables in the short term. Many corporations have already established and adopted these projects via CAPEX or third-party ownership. Intel, Apple, BMW Group, Anheuser-Busch InBev, and Danone are some of those. Many other companies also invested in on-site renewable energy projects.

However, although practical, this method has its limitations. The amount of on-site solar electricity is usually insufficient to cover the companies' consumption. In fact, only 6.6 percent of the renewable energy share in 2020 came from on-site RE structures, revealed the RE100 annual report.

These on-site projects are an excellent first step. Still, the size limitations present a significant obstacle for the self-generation method.
Corporate Power Purchase Agreement (CPPA)
The CPPA pilot project started in selected Chinese provinces with a relatively high RE curtailment percentage. The regions dealing with curtailment problems implemented "Guaranteed Purchase Hours," with the local grid purchasing a minimum amount of RE hours using solar and wind structures.

In addition, those that procure more than the minimum hours of renewable electricity in a year may trade that surplus in the market transaction such as CPPA. The priority is always renewable energy procurement. In the case of provinces without "Guaranteed Purchase Hours," the RE generation is guaranteed by a full purchase policy.

Power Purchase Agreement is the bilateral contract between the company and RE electricity producer. This agreement allows transmitting renewable energy to a particular buyer through the central grid. At the moment, this pilot project is still under development.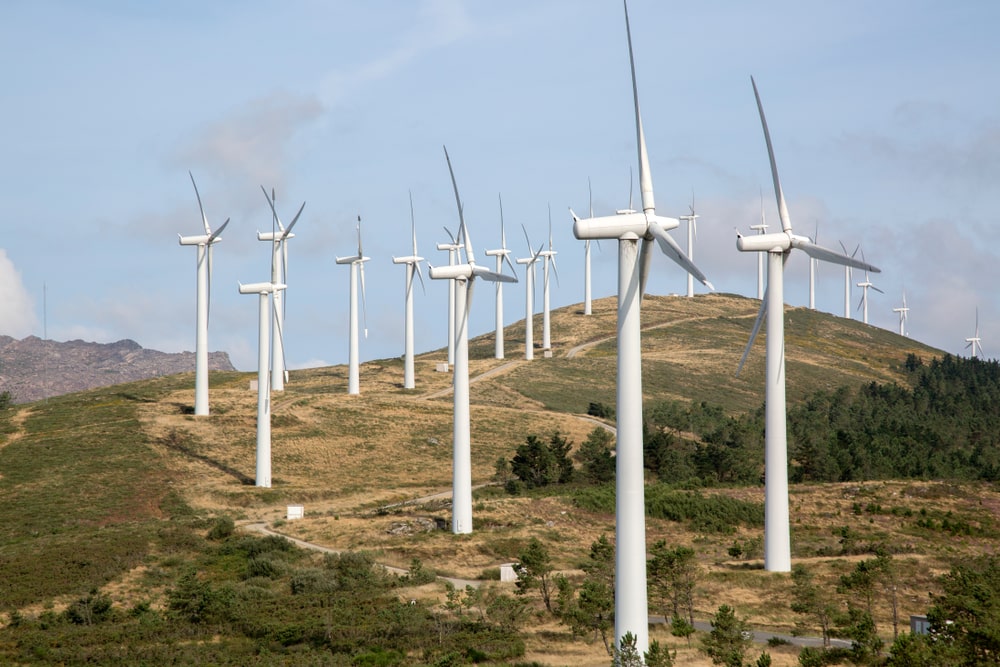 Green Electricity Certificates and Double Counting Risks
The Chinese Green Electricity (GEC) pilot program started in 2017. The main focus was to reduce the government's Feed-in Tariff (FiT) through the compulsory and voluntary market. In 2020, the Guarantee Mechanism of Renewable Electricity Consumption policy became effective.

So now, the buyers purchasing the GEC must meet The Renewable Energy Portfolio Standard (RPS) targets to support the RE100 goals.

Companies in China are typically using Unbundled Energy Attribute Certificates (EAC). Precisely, approximately 60 percent of renewable energy in China is achieved via EAC purchases. But that said, it's important to note that international certificates make up most of EACs. However, it's a different story with the domestic Green Electricity Certificates due to the double-counting risks.

Since most power generators won't do without the fixed subsidy, there is a low demand for subsidized GECs projects. Therefore, alongside being expansive and with low demand, their prices are somewhat higher - approximately 6.7 EUR/MWh. However, experts expect that adding grid parity certificates would make it more cost-effective.

After establishing the Renewable Portfolio Standard (RPS), the double-counting risk
emerged for companies using GECs. The reason is the practice in which the RE consumption and the GECs companies buy also count to RPS targets obligation.

The latter could present a significant challenge for companies using EACs to meet their RPS targets. The regulator will track and verify the RE consumption. However, the same RE might be issued with GECs and others. In this case, the off-taker might claim the same consumption ownership.

Unfortunately, China still has no system to deal with double-counting risk. As a result, following the RPS targets obligation is one of the biggest challenges for companies on the EACs' lookout.
Three Major Challenges
China plans to reach RE100 through various renewable electricity projects, typically on-site solar facilities, and CPPA RE sourcing strategies. However, the market-based renewable energy system is still in its infancy, with some challenges to overcome before more companies start their RE100 mission in China.
1. No Subsidies for New RE100 Projects
Liquidity is a serious issue since there is fierce competition between tradable RE and subsidies and government policies such as the Guaranteed Purchase Hours. In addition, grid parity projects start in 2022 but without subsidy for the fresh wind and solar structures constructed in 2021.

In short, since the demand is enormous right now, sourcing renewables will not be without obstacles.
2. Complex Renewable Energy Trading Structure
Transparency, or the lack of it, is undoubtedly a problem. First, there are still no straightforward implementation rules regarding renewable electricity trading. The latter makes RE sourcing even more challenging. Moreover, the CPPA bilateral contracts are complex, with many procedures and multiple stakeholders.

Also, corporate CPPAs still don't include important RE trading and pricing details.
3. No Clear Rules on Credible EACs
Double counting risk is one of the significant challenges since companies must meet their RPS targets to join the renewable energy market. Unfortunately, credible tracking system rules and straightforward bundling of EACs with CPPAs still don't exist.
The Bottom Line
The corporates ready to embark on the Chinese RE journey have some obstacles to overcome. However, China's RE100 story is still unfolding. Therefore, studying the potential and gaining some competitive wisdom on the path to net-zero is wise.
Is your company or are you committing to RE100 already? Share your energy saving tips and tag us on Instagram @dgb.earth or Twitter on @dgb_earth