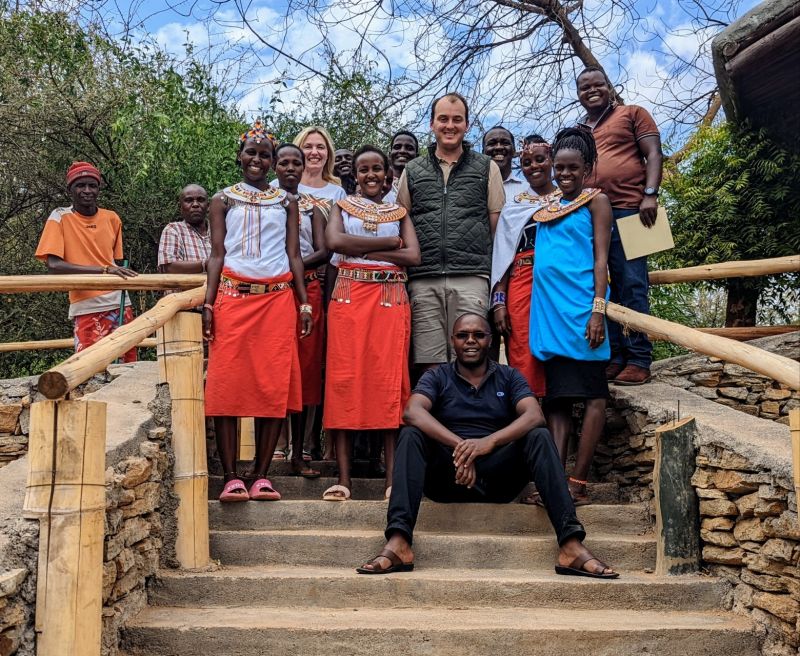 Very honoured to us visit the warm and welcoming people of Samburu.

The Samburu tribe, just like the Maasai are a semi-nomadic people. The Samburu people are still very traditional.

Cattle, as well as goats, sheep and camels, play a vital role in the Samburu way of life and culture. Samburu County is mostly dry barren land, and the Samburu tribe have to relocate to be certain their cattle have enough food.

Every few weeks the tribe will change location to find fresh grazing grounds. Huts are constructed using hide, mud, and grass mats strung over poles.

A fence is built around the mud huts for protection from wild animals. The traditional dress of the Samburu tribe is a striking red cloth wrapped like a skirt and a white sash.

This is adorned with many colorful beaded earrings, bracelets, anklets and necklaces. Each piece of jewellery worn represents the status of the wearer.