The Government of Canada has published a detailed plan on the following measures to tackle climate change and cut down CO2 emissions by 40 percent below the levels in 2005 by 2030.
The 2030 Emissions Reduction Plan will use $9.1 billion of investments to fight pollution and reduce greenhouse gas emissions (GHG) by 2050. The ambitious Plan also includes strategies to produce more sustainable jobs for Canadians, as well as eco-friendly, green industrial growth.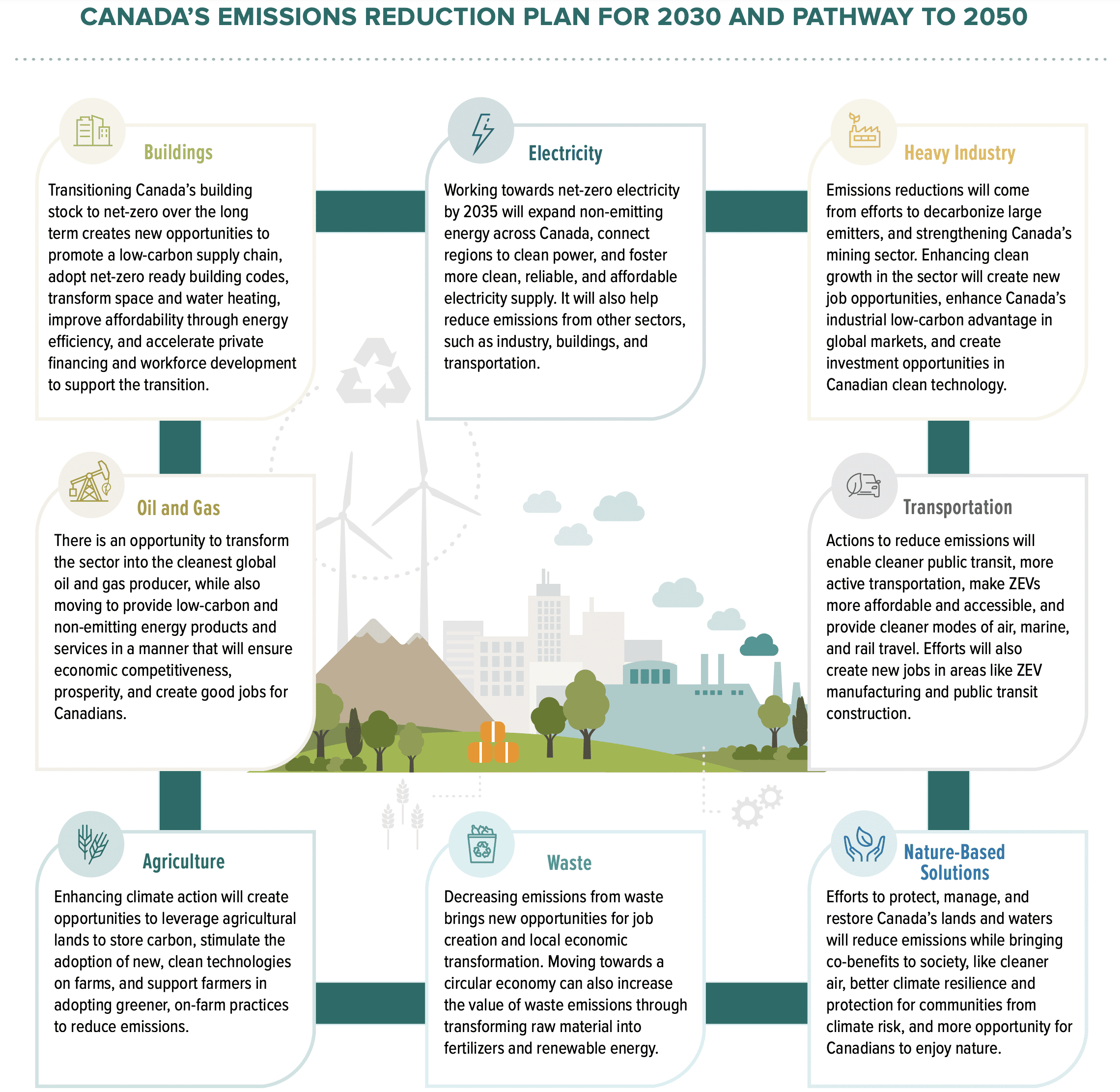 Before crafting the GHG reduction strategy, the Canadian government gathered the input of more than 30 thousand citizens in provinces and feedback from indigenous people, industry, and the Net-Zero Advisory Body. The 2030 Emissions Reduction Plan thus serves as a roadmap for all sectors on the path to zero-emission industry.
Canadian prime minister Justin Trudeau announced the fresh 'Canada's steps for Clean air and Strong economy' as a critical step towards Canada's goal - net-zero emissions by 2050.
"Taking real climate action that is not only ambitious but also achievable is key to building a strong economy in the 21st century. With the additional measures announced today, we continue to deliver on the priorities Canadians asked us to address: clean air, good jobs, a strong economy, and a better future for everyone" - Justin Trudeau, Canadian Prime Minister since 2015.

Canada's 2030 Emission Reduction Plan: Essential Steps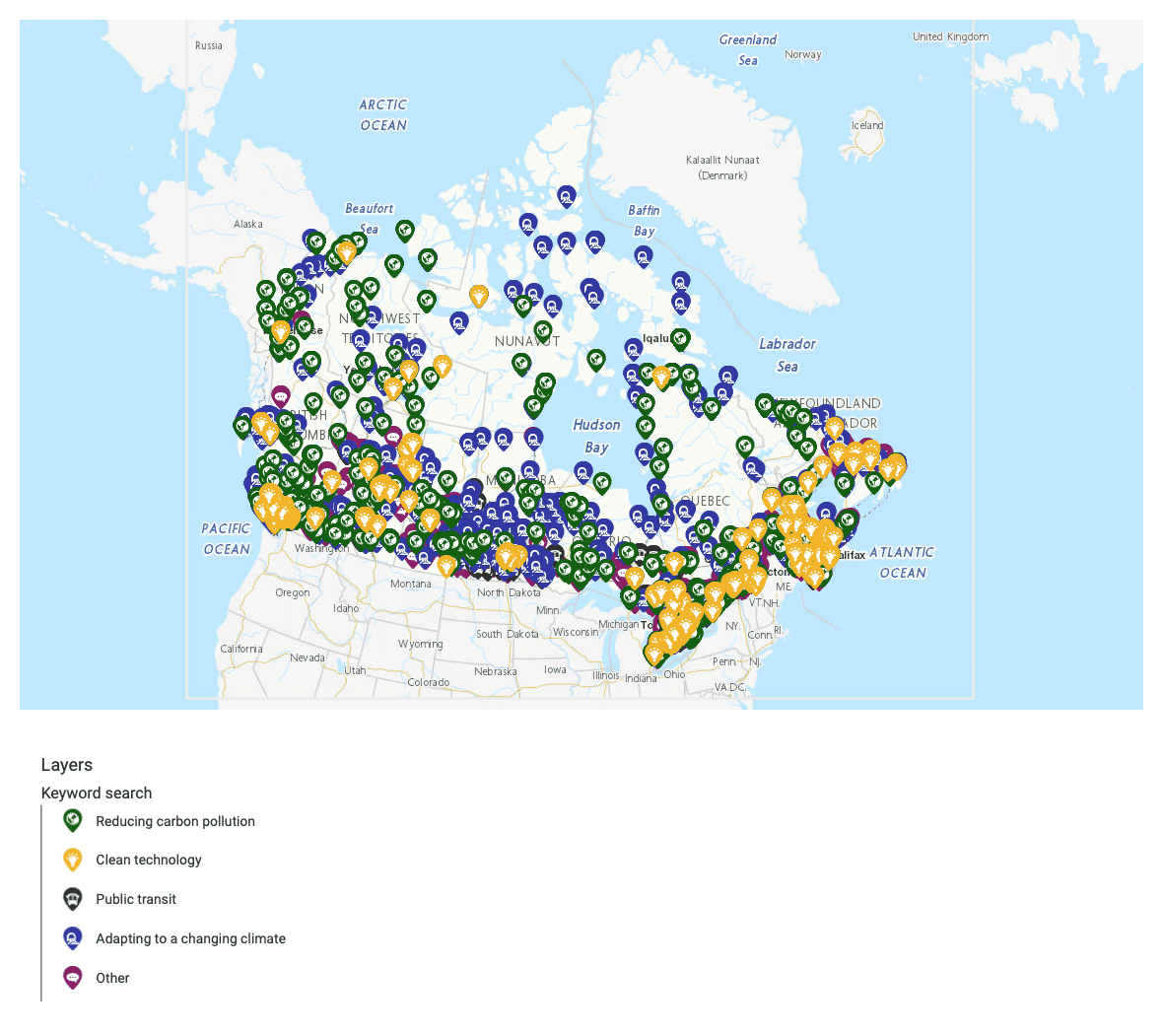 The 2030 Emission Reduction Plan will consist of:
$2.9 billion investment in charging infrastructure, with financial support in purchasing zero-emission vehicles to reach 100 percent of zero-emission cars by 2035
$1 billion investment into the net-zero by 2050 building plan, making homes and buildings greener
Supporting industries in adopting eco-friendly technologies in their transition to the green side
$850 million investment in green energy projects such as solar and wind power, making their power grid cleaner
Reducing GHG emissions to net-zero by 2050 and gas and oil methane emissions by a minimum of 75 percent by 2030
Helping farmers to develop implement and develop eco-friendly practices and technologies
Supporting sustainable projects from non-profits, schools, and government with a $2.2 billion investment
$780 million investment to use nature's power to capture carbon and store it, which includes oceans, agriculture, grasslands, and wetlands
Every Sector Has the Potential
to Reach Net-Zero
The Plan to zero emissions also consists of economic models that show the path and potential of every sector to reach the common goal.
Canada's GHG emissions were 730 mt of CO2 eq. To compare, that is 9 mt lower than they emitted in 2005. The oil and gas with transportation are the major emitters of GHG. 'Canada's 2030 Plan' has three main elements to ensure it reaches its goal - consistency, credibility in policies, and responsiveness.
Canada's 2030 Plan framework is similar to what other governments are doing to tackle climate change. The Canadian Climate Institute is responsible for putting the green framework into practice.