Environmental, Social, and Governance (ESG) Bonds is a term that covers a variety of green bonds, sustainable development bonds, and social bonds.
The bonds inject funds into projects that have a positive impact on combating environmental or social challenges. Social bonds typically fund projects that will increase the quality of access to healthcare, education, or activate the local economy.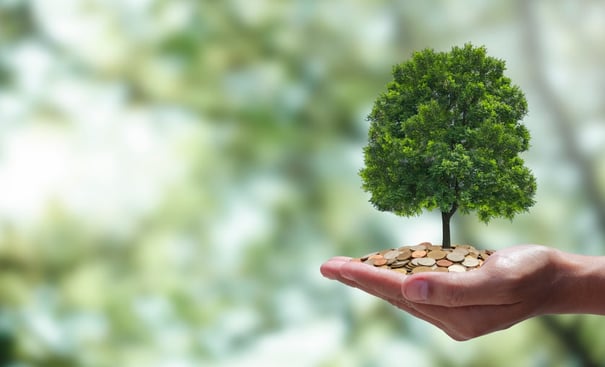 Trading of ESG bonds is on the rise. Compared to September 2020, in which a total of $50 billion in green bonds was traded, this amounted to $1 trillion over the course of 2021. Both the private and public sector has seen a steep increase in the offering of these bonds.

ESG bonds are increasingly accepted by companies seeking to increase their sustainability credentials and profile. The sense of urgency about the effects of climate change is driving companies to alter their environmental and social footprints in order for investors to continue to hold them in their investment portfolios.
ESG bonds require that the proceeds from their issuance be used only for sustainability or 'green' purposes. Proceeds for these bonds must be used in specific ESG projects and companies must report the amount of capital raised from these bonds to debt holders. A formal ESG financing framework must be adopted before investments in green bonds are made, as well as maintained records of all proceeds. The majority of green bonds to date target climate change. The World Bank is one of the largest issuers of green bonds globally.
Sustainability-linked bonds (SLBs) are a different investment vehicle These instruments are target-based and have also seen a rise in trading volume in 2021. They allow more flexibility to issuers that may not want to issue green bonds due to lengthy ESG disclosure requirements and the higher amount of key performance indicators (KPIs) required. Proceeds from SLBs are able to be used for any general corporate purpose, making them more advantageous than green bonds which have specific sustainability requirements for proceeds.


References:
​​https://www.worldbank.org/en/topic/climatechange/brief/globally-networked-carbon-markets
https://www.jdsupra.com/legalnews/the-rise-of-esg-bonds-in-corporate-1488561/
https://www.schroders.com/en/insights/economics/green-and-esg-bonds-whats-behind-their-rise/