Dutch Green Business Group N.V. ("DGB" or "the Group") (Euronext: DGB: NL0009169515), a leading carbon project developer and ecosystem restoration company, announces the acquisition of the premium domain name Green.Earth and changes its main website address from www.Dgb.Earth to www.Green.Earth.
DGB is focused on nature conservation and helping biodiversity flourish by assisting governments and corporations in achieving net zero. The new domain name green.earth assures an even better alignment between the Group's purpose and its worldwide high-impactful activities with a matching global digital presence.
The premium .Earth domain helps DGB further enhance the brand and helps in obtaining optimal Search Engine Optimization (SEO) results while conveying a higher trust to its customers, partners, and constituents.
"Recognizing the value and competitive advantages these premium domains deliver, we made the strategic decision choosing Green.Earth to be the internet domain name for our online presence. The word 'green' is simple and universally understood. It's also ubiquitous ― as a search term, it returns billions of results on the internet. An ultra-premium domain name like Green.Earth helps DGB achieve instant brand recognition, ignite its business, and massively accelerate value creation.", said Onurkan Eki, Head of Digital Marketing at DGB Group.
DGB acquired the Green.Earth domain for EUR 82,000, reinforcing the value of the .Earth domain in the marketplace. Over the last years, single-word domains have increased in value due to their exceptional branding and marketing potential. Shorter domains – such as Green.Earth – often command even higher premiums because of the added value in digital marketing for international corporations.
The Group holds more than a dozen evocative and powerful domain names. While the focus continues to be on the core project development business, DGB is open to leveraging these domain names in equity or other strategic partnerships. Additional premium domain names held by the Group include:
CO2neutraal.com
Biodiversity.space
Projects.earth
CO2.africa
CO2.expert
"DGB is involved in helping bring awareness around today's global issues, and our purpose is priceless. As such, for less than the cost of a single 30-second Super Bowl ad, we were able to acquire a powerful, single-word domain name with significant long-term value and brand recognition." said Selwyn Duijvestijn, CEO of DGB GROUP.
Contact details: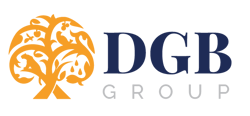 DGB GROUP NV
press@dgb.earth
+31108080126 (NL)
+442080640936 (EN)
About DGB:
Dutch Green Business Group NV is a public company that is traded on the main Dutch stock exchange Euronext Amsterdam under the ticker symbol AEX:DGB and ISIN code NL0009169515. DGB is a project developer of high-quality large-scale carbon and biodiversity projects accredited by third parties, focusing on making nature flourish and prosper, by helping governments and companies achieve net-zero through ecosystem restoration. DGB's vision is to be a leading high-impact investor in sustainably managed nature-based solutions by providing a competitive real return on investment for shareholders coupled with high societal impact. www.green.earth
Disclaimer:
This press release contains no (invitation to make an) offer to buy or sell or otherwise acquire or subscribe for shares in DGB Group NV and is not advice or recommendation as to whether action should be taken. This press release contains statements that may be interpreted as forward-looking statements, inter alia relating to the financial position of the DGB Group, the results achieved, and the company(ies) it operates. Forward-looking statements are all statements that do not relate to historical facts. These statements are based on information currently available and on forecasts and estimates made by the management of the DGB Group. Although the DGB Group believes that these statements are based on reasonable assumptions, it cannot guarantee that the ultimate results will not differ materially from those statements that can be construed as forward-looking statements. Factors that can lead to, or contribute to, differences in current expectations include developments in legislation, technology, taxation, regulation, fluctuations in stock prices, legal proceedings, regulatory investigations, competitive conditions, and general economic conditions. These and other factors, risks, and uncertainties that may affect forward-looking statements or the actual results of DGB Group are discussed in the Annual Report. The forward-looking statements in this document apply only as of the date of this document. Subject to any legal obligation to do so, the DGB Group accepts no obligation or responsibility to update the forward-looking statements contained in this document, whether they relate to new information, future events or otherwise.