DGB Group N.V. ("DGB", "Dutch Green" or "the Group") (AEX:DGB | NL0009169515), a leading carbon offsetting and ecosystem restoration company in the Netherlands, is pleased to announce the signing of a partnership agreement with The Diar Group ("Diar"), a family office in the United Arab Emirates ("UAE") with interests across hospitality, private equity, technology and investments.
Under a long-term arrangement, both parties intend to collaborate, develop and create a joint-venture in Kenya to operate as Diar Dutch Green for the purposes of carbon consultancy and carbon project finance across both the continent of Africa and the entire stretch of the Middle East, including Suadia Arabia and the UAE, with a first office in Nairobi, Kenya to support the development.
DGB CEO Duijvestijn said that Diar has developed a defined axis between UAE and the sub-Saharan market over the past decade, making it a natural partner to expand alongside.
"Diar and its principals have a distinguished history in the United Arab Emirates and across many parts of Africa while DGB has a strong base and team of ESG professionals in the Netherlands who are eager to share their knowledge. We will work with The Diar Group across Africa and the Middle East to plant more trees, to protect more land, to consult to those who need our support and to create carbon credits for governments, corporations and other organizations" - S.A.M. Duijvestijn, Board of Directors
Jameel Verjee, Principal of The Diar Group said "Our relationship with DGB is now formally established after a long period of learning from each other. We are excited by this news as across our business interests, ESG is now a determining Key Performance Indicator. The future of business anywhere, and particularly in population-dense countries, depends on the well-being of their people and ecosystems and a rigorous reporting process. Our partnership therefore shares the goals of becoming both a leading carbon adviser and a major carbon farmer".
Contact details:
DGB GROUP NV
press@dgb.earth
+31 (0) 20 8080825 (NL)
+44 (0) 20 8064 0936 (EN)

The Diar Group
zs@diar.group
+254 734 041 448
About The Diar Group:
The Diar Group is a UAE-based family office with interests across hospitality, private equity, investments and technology. The Diar Group has built a reliable and passionate team of over 500 local and international professionals from the ground-up, instilling discipline, growing standards and fostering a sense of family. One of its most well-known ventures in Africa is CityBlue Hotels, a fast-growth hotel chain that is cross-crossing the continent despite the Covid-19 pandemic and a period of business stabilization in the sector. CityBlue is a borderless, branded group of properties, supported by a world-class digital infrastructure.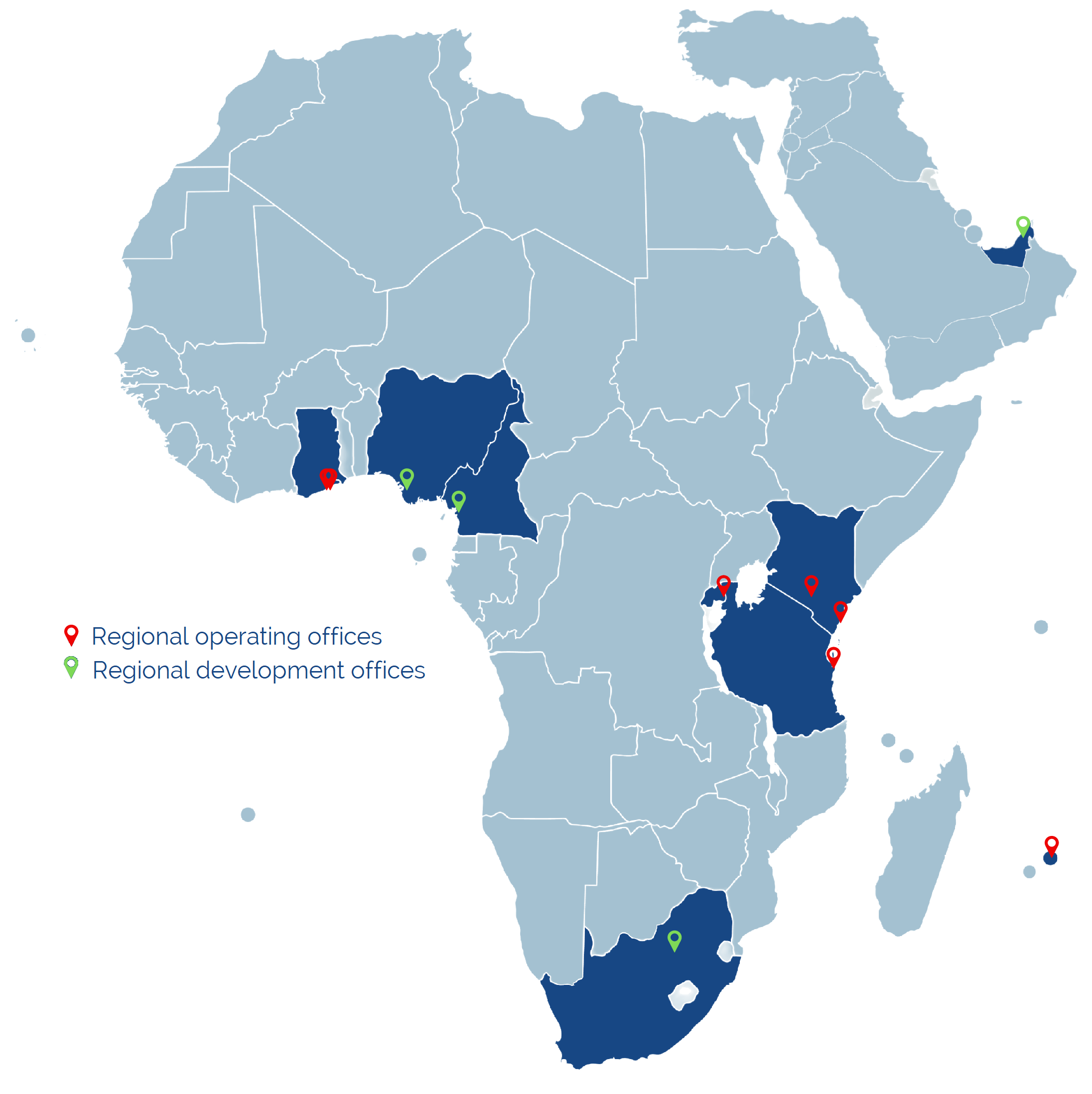 About DGB:
Dutch Green Business Group N.V. is a public company traded on the main Dutch stock exchange Euronext Amsterdam under the ticker symbol AEX:DGB and ISIN-code NL0009169515. DGB's strategy is to participate in large forest carbon offset projects around the world that deliver commercial and environmental benefits. DGB's vision is to be a leading high-impact investor in sustainably managed forests by providing competitive real investment returns for shareholders combined with high social impact.
Disclaimer:
This press release does not contain (an invitation to make an) offer to buy or sell or otherwise acquire or subscribe to shares in DGB Group N.V. and is not an advice or recommendation to take or refrain from taking any action. This press release contains statements that could be construed as forward-looking statements, including with regard to the financial position of the DGB Group, the results it achieved and the business (ies) it runs. Forward-looking statements are all statements that do not relate to historical fact. These statements are based on information currently available and on forecasts and estimates made by DGB Group management. Although the DGB Group believes that these statements are based on reasonable assumptions, it cannot guarantee that the ultimate results will not differ materially from those statements that could be construed as forward-looking statements. Factors that may lead to, or contribute to, differences in current expectations include, but are not limited to: developments in legislation, technology, tax, regulation, stock market price fluctuations, legal proceedings, regulatory investigations, competitive relationships and general economic conditions . These and other factors, risks and uncertainties that may affect any forward-looking statement or the actual results of DGB Group are discussed in the annual report. The forward-looking statements in this document speak only as of the date of this document. Subject to any legal obligation to do so, the DGB Group assumes no obligation or responsibility to update the forward-looking statements contained in this document, whether related to new information, future events or otherwise.