The Cameroon project is one of our recent projects as we continue in our quest to generate nature compensation in the form of biodiversity credits and carbon credits.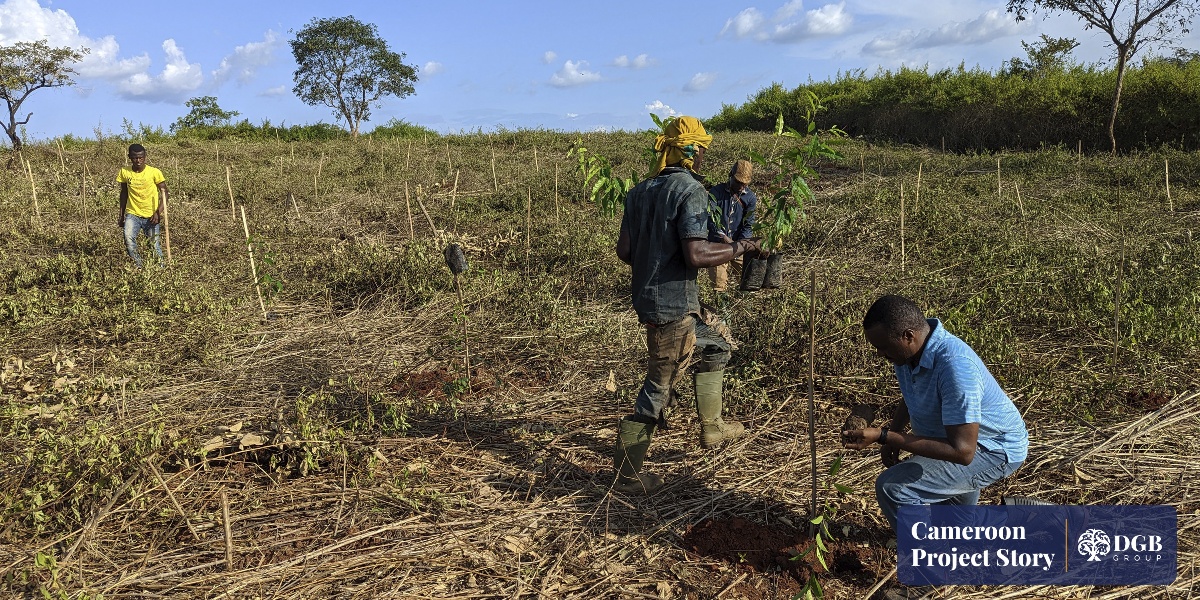 We are actively restoring nature worldwide in as many ways and continents as possible. Our projects, from Paraguay to Uganda, Kenya, and most recently, Cameroon, aim to prevent deforestation and provide a greener, biodiverse, more resilient world.
Why Cameroon?
Cameroon is an African country with a rich culture and a long history of agricultural success. It is also one of the best countries when it comes to creating an environment, political stability, and operational resources that make it easy for locals and major stakeholders at different levels to buy into our vision for sustainability.
What the Cameroon Project About
According to the Food and Agriculture Organization of the United Nations, the globe has lost over 420 million hectares, or roughly a billion acres, of forest since 1990, primarily in Africa and South America.
The negative effects of deforestation on our planet are far-reaching, and this statistic further highlights how exposed the earth gets as the years roll by.
DGB Group is mitigating this slump in the global forest resource by replicating a template that has already been a huge success in Kenya by planting millions of trees in Cameroon, an effort that is aimed at contributing to expanding the global forest cover.
Planting trees on a large scale has great potential. Promoting and expanding the use of these practices is an effective way to meet carbon emission reduction targets. This is not without an end in mind. We will be generating well over 500,000 units of carbon credits that can be sold to governments and corporations seeking to become 100% carbon neutral, enabling nature conservation and helping biodiversity flourish.
How Do We Plant These Trees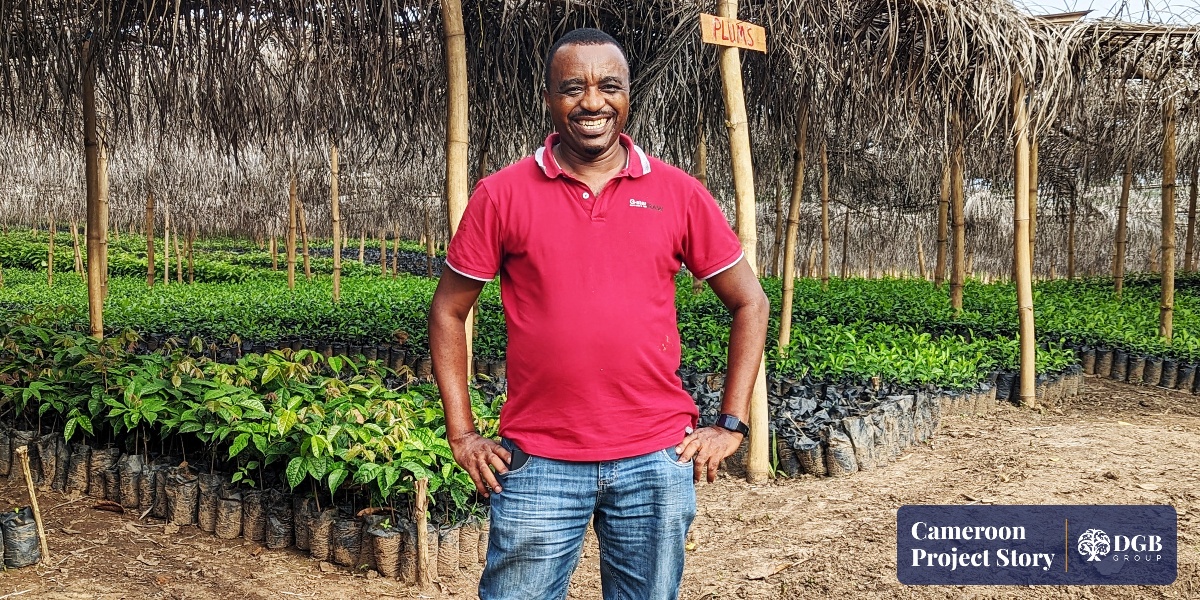 Planting a million trees necessitates multiple integration and inclusion of stakeholder groups at various levels. With this in mind, we have a registration system open to non-governmental organizations, businesses, farmers, and cooperatives.
They are entrusted with a record number of trees and become responsible for these trees from planting through cultivation and continuous management.
How We Intend to Keep the Trees Standing for The Next 10 Years
Many people consider environmental issues to be a recent thing: humanity's degradation of nature and ecosystems as a result of rapid population growth and increased consumption. This is true for certain issues, such as climate change. However, this is not the case with deforestation. For millennia, humans have been cutting down trees.
It is critical to us at DGB Group that the trees we plant remain standing for decades to come; thus, the need to implement a sustainable system of preserving our work. We achieve this by developing a project that interests all stakeholders, from the government, community leaders, chieftains, local farmers, local hunters, and the residents of these communities. We also ensure a unique value distribution system among these stakeholder groups.
Key Focus
Planting fruit trees
In line with the multiple integration program, we plant fruit trees, an incentive that benefits the local communities. We believe this incentive makes it less likely that these trees will be cut down, which is good for our project in the long run.
Cookstove Distribution
In Africa, wood fuels are by far the most commonly utilized for cooking. More than 90% of the people on the continent rely on firewood or charcoal. Most people use charcoal in cities, but firewood is the most common type of wood fuel in rural areas.
This wood fuel is a product of tree cutting, an act that further reduces the world's forest reserve. We solve this problem by manufacturing and distributing 150,000 cookstoves to local households. This data is verified by a system of accountability,
Cookstoves are household stoves that burn fuel and reduce greenhouse gas emissions by boosting thermal efficiency, lowering specific emissions, or enhancing ventilation.
We distribute this cookstove in communities where we have our trees planted for a discounted fee of €3.5, which is 60%–65% cheaper than the average cost of fuel wood they will normally use.
This cookstove we distribute further reduces the risk of respiratory diseases that the use of fuel wood exposes them to.