The World Economic Forum (WEF) and consulting firm Accenture have published a white paper analyzing seven countries responsible for half of global greenhouse gas emissions. China, the European Union, Japan, Saudi Arabia, the United Arab Emirates, the United Kingdom and the United States across five key low-carbon emitting technology (LCET) areas: biomass utilization, carbon capture and utilization, electrification, alternative hydrogen production and waste processing.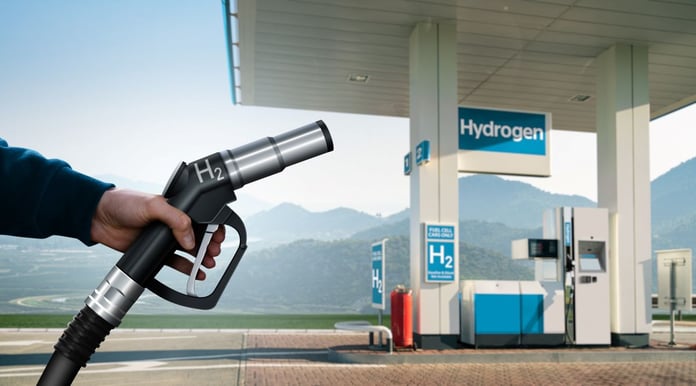 Overwhelmingly, countries are placing their hopes on hydrogen to cut the carbon footprint. Hydrogen, which is the most abundant element in the universe, is an attractive source of clean energy because it can be produced using renewable resources, and when it is burned, the only byproduct is water.
The WEF, Accenture and EPRI launched a global initiative to support industrial clusters in their paths to net zero. With industry responsible for 30% of global CO2 emissions, industrial clusters will be a critical player in accelerating the path towards net zero.
The Forum has proposed that hydrogen could be used to decarbonize a variety of sectors, including transportation, industry, and power generation. In the transportation sector, hydrogen fuel cell electric vehicles (FCEVs) could be used as an alternative to battery electric vehicles (EVs), which have a limited driving range and take a long time to charge.
In the industrial sector, hydrogen could be used in place of natural gas and coal to power industrial processes, and in the power sector, hydrogen could be used in place of fossil fuels to generate electricity.
According to the Forum and the consulting firm, hydrogen production must be done through renewable means like wind, solar, hydro and geothermal. The challenge is to produce hydrogen in large quantities and at a low cost, which is where the organizations believes that the private sector can play a key role.
The WEF has called on the private sector to invest in hydrogen production and distribution infrastructure to support the growth of the hydrogen economy.
The paper also highlighted that governments can play a crucial role in supporting hydrogen development by providing policies, regulations and financial incentives to encourage private sector investments. They also must work in collaboration with other countries to achieve common goals and create a global hydrogen market.
Although hydrogen has the potential to become a key player in the fight against climate change and decarbonizing various sectors. However, it will require significant investment and collaboration between governments and the private sector to make hydrogen an affordable and viable source of clean energy.